Home Insurance Importance in California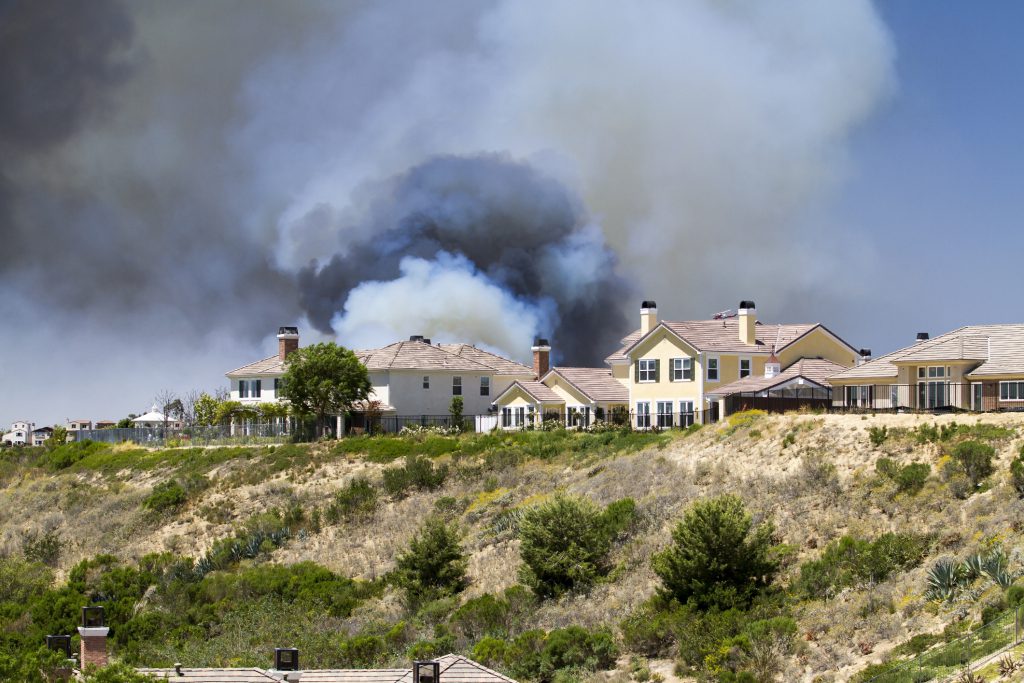 Published on
September 21, 2021
Home Insurance Importance in California is enormous and having a proper home insurance is essential for homeowners. California's extreme drought accelerates wildfires that causes damages to the land, many homes and other properties. According to treetriage.com and The Congressional Research Service, "In 2020, 58,950 wildfires burned 10.1 million acres, the second-most acreage impacted in a year since 1960; nearly 40% of these acres were in California." The same organization says that "As of August 6, 2021, nearly 39,000 wildfires have impacted over 3.4 million acres." 
California state does not require you to have Homeowners insurance However, if your home is financed with a mortgage, your lender may require some type of homeowners insurance. A Homeowners Insurance policy will cover damage from fire, including wildfire. If your house is damaged by a fire, the policy has several coverage types to help repair or rebuild the home, replace belongings and, if necessary, pay for temporary housing if you can't live in the home.
Dwelling Coverage
Dwelling coverage of your Homeowners Insurance policy will help you to replace or rebuild the home structure with it's attached structures. Attached structures usually are the garage or deck. Your policy limits show how much you can receive in order to rebuild your house, minus the deductible. This number is based on the amount calculated by the insurance company, taking into consideration the material and labor coast. Therefore, it is important to check your Home Insurance policy limits frequently to make sure the limits are enough.
 Replacement Cost Coverage
It covers a certain percentage over your dwelling coverage, usually 25 percent. This extra coverage gives you some flexibility with the future price fluctuations.
Other Structures Coverage
If you have any other detached structures next to your house, then this is coverage that will cover them. This coverage is in your Homeowners Insurance policy and is usually 10 percent of the dwelling value. This coverage type is often based on a percentage of your dwelling coverage.
Personal Property Coverage
This coverage will pay for your personal belongings, such as furniture, kitchen appliances, clothes and others. Try to keep an inventory of the valuable items in your home. Taking pictures, keeping receipts and taking video of the house will help. You can buy more personal property coverage if your current insurance limits are too low.
Additional Living Expense Coverage
If you can't live in your home because of damage, this coverage will help you to pay for the hotel expenses. Additional living expenses is the same as "loss of use" coverage. Moreover, this coverage will pay for restaurant bills and other costs, such as pet boarding fees and laundry services. This is usually 10 percent coverage of your dwelling value but you can increase this limit if you want.
In conclusion, it is crucial to know and understand about the Home Insurance Importance in California. If you would like more information or have questions about your Home Insurance please call our agents at 1.818.754.0007 . We have been in insurance business for over 20 years and are ready to answer any questions regarding Home Insurance, Earthquake Insurance, Flood Insurance and others.