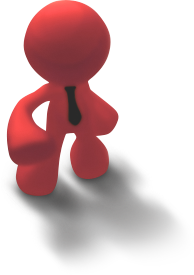 Get an Instant quote
Workers Compensation Insurance
Business Owners Insurance
General Liability Insurance
Restaurant Insurance
Liquor Liability Insurance
Janitorial Insurance
Car Wash Insurance
Garage Keepers Insurance
Gas Station Insurance
Apartment Building Insurance
Auto Insurance
Auto Service & Repair Shop Insurance
Auto Body Shop Insurance
Beauty/Barber/Nail Salon Insurance
Boat Insurance
Renters Insurance
Classic Car Insurance
Commercial Auto Insurance
Commercial Insurance
Commercial Building Insurance
Condominium Insurance
Doctor's Office Insurance
Earthquake Insurance
EPLI Insurance
Flood Insurance
Grocery Store Insurance
Home Based Business Insurance
HOA Insurance
Home Insurance
Hotel Insurance
Life Insurance
Manufacturers Insurance
Medical Offices Insurance
Microtech Insurance
Motorcycle Insurance
RV Insurance
Special Events Insurance
Umbrella Insurance
Used Car Dealers Insurance
Valet Parking Insurance
Wedding Insurance
Wholesale-Distributor Insurance
Select a product and get started
Switch for Savings...Stay for Service...
To get an Easy Online Quote, please Submit selected form of insurance. Our professionally trained team is ready to discuss and answer all your questions regarding insurance coverage you are looking for. Bundle your Workers Compensation and Business Insurance with us to save additional 15%.
About Progress Preferred Insurance
At Progress Preferred Insurance, providing affordable and reliable coverage is both our passion and our profession. Our company is exclusively comprised of highly-trained specialists possessing a vast knowledge and experience in all aspects of the personal and commercial insurance industry.
Our expert team, with over 20 years of insurance experience, will support and guide you through the process to get customized personal or business insurance policy you need. Our goal is to provide professional and reliable service continuously to our clients by offering an affordable and tailored insurance coverage for outstanding protection. Get your fast and easy online insurance quote with Progress Preferred Insurance. Bundle Home and Auto Insurance policies to SAVE 30%. We also offer affordable Professional and General Liability Insurance for doctors, engineers, architects, accountants, consultants and healthcare providers.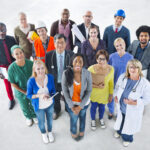 Hello! In this blog we will talk about the crucial role of Business Insurance for all California Enterprises. We will also talk about how to safeguard your business' success. California's vibrant business landscape offers endless opportunities for growth and success. However, with these opportunities come unique risks and challenges that can impact businesses of all …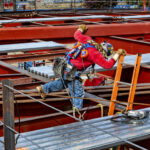 The construction industry is the backbone of California's infrastructure, contributing to both economic growth and the state's ever-evolving skyline. While it's a sector marked by innovation and progress, it's also one of the most hazardous industries in terms of workplace injuries and accidents. Workers' Compensation Insurance for construction businesses in CA, is not just an …
Continue reading "Workers' Compensation Insurance for Construction Businesses in CA"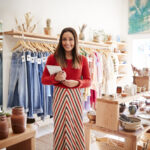 Running a retail store is a rewarding venture that comes with its share of challenges. From managing inventory and customer interactions to ensuring a safe shopping environment, there's a lot to juggle. One essential aspect that often goes overlooked is retail store business insurance. In this blog post, we'll delve into the importance of having …
Continue reading "Retail Store Business Insurance in California"