Affordable Business Insurance in Los Angeles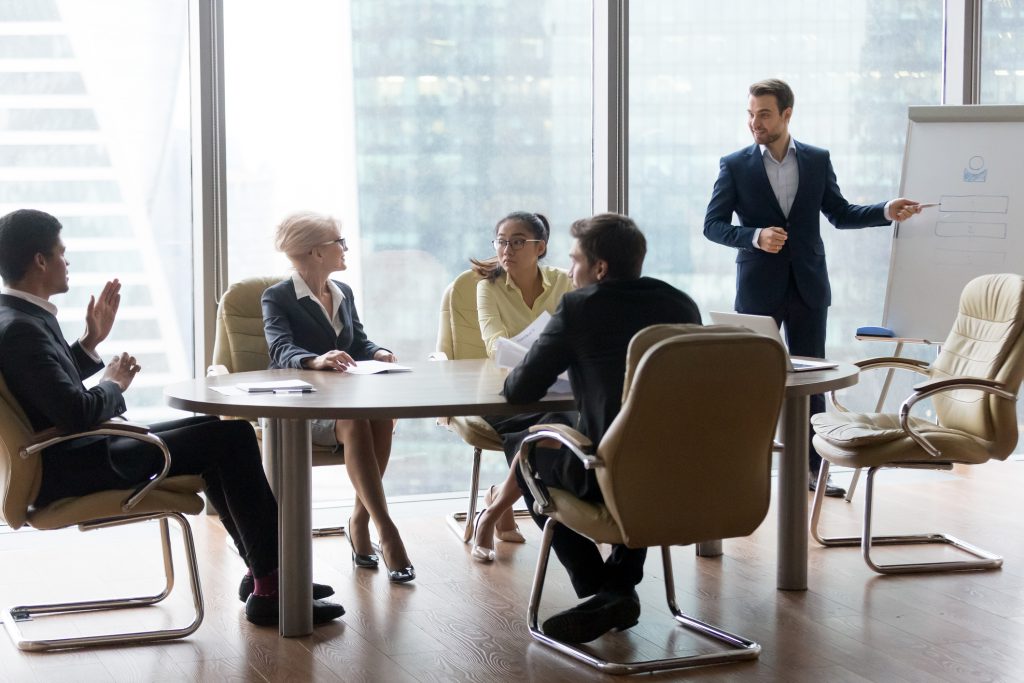 Published on
July 20, 2021
Insurance cost shouldn't prevent someone from having peace of mind. Progress Preferred Insurance with over 20 years experience provides affordable Business Insurance in greater Los Angeles area. You, as a small or large business owner can submit information online for a fast and free quote. If you prefer to speak to our professionally trained and experienced agents, call us 818.754.0007 – Monday through Friday, from 9:30 a.m. till 6:00 p.m.
Our insurance products are affordable. Moreover, we offer a variety of flexible options to meet any budget. Lower down payments are available with our many different programs, provided by many A+ rated insurance companies. Therefore, we offer competitive Business Insurance rates in greater Loan Angeles area and in California overall.
First of all, Small Business Insurance in California will protect your businesses from financial damages that can result from accidents, property damage, professional errors, workers compensation claims and other situations. Therefore, having an accurate coverage is crucial to minimize the negative impact of claims against your business. In addition, there are different types of protection that Business Insurance in California offers. It depends on business-owners' needs and specific needs that each business has. From basic protection to tailored coverage, business owner can tailor the commercial insurance policy to have a specific coverage.
We offer Business Insurance and  Workers Compensation Insurance for business owners in the automotive, food service, hospitality, retail, wholesale, manufacturing and medical fields. We cover auto repair and service shops, body shops, carwashes, gas stations, as well as upholstery shops. There is always a risk of having workers get harmed just through the normal course of operations. Having workers compensation insurance can make sure that you and your business will be protected from unexpected lawsuits. Your employees will also be covered, should something unexpected happen. Most importantly,  you'll still be able to run your business while solving any issues.
In the wholesale and manufacturing industry, heavy machinery is a constant. That's why we offer workers comp insurance that a company can afford for those in the apparel, paper goods, food and beverage and others. Machine shops can benefit from our workers compensation insurance, too. As a small business ourselves, we understand how important financial stability is to your company. We can help maintain that stability with tailored insurance policies.
The food service industry can be wonderful, but it can be dangerous for workers. Even if you do absolutely everything you can to keep your workers safe at all times, accidents happen. Things go wrong. When they do, you want to be able to help them as much as possible. We offer Workers Comp insurance for grocery stores, supermarkets, fast food, casual, family and  fine dining restaurants, bakeries, coffee and yogurt shops, and etc.
General Liability
Almost every small business owner should consider General Liability Insurance . It's the most common coverage that business owners prefer to have. Therefore, it is protecting businesses against a wide variety of situations involving third-party injuries or property damage. That is why, it is important to have General Liability Insurance, to stay financially strong when unpredicted damages happen.
General Liability Insurance (GL), often referred to as Business Liability Insurance, is coverage that can protect you from a variety of claims including bodily injury, property damage, personal injury and others that can arise from your business operations.
General liability insurance coves:
Bodily injury and property damage liability
Personal and advertising injury
Medical payments
Products completed operations
Damage to premises rented to you